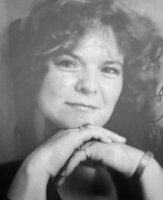 Trudie Cowan
"Queen of the Keys "
January 2, 1946 – May 2, 2022
She was the beloved wife of William Cowan jr. Amazing mother to 3 plus 2 children; Proud Grandma to 7 grandchildren; Great Grandma to 2. She is survived by 2 sisters; predeceased by parents Walter J Wilson and Marybelle Wilson, sister Dianne and infant sister Cynthia. The Queen of the keys will never be forgotten, as her horizons were endless.
"Love you Mom"
Friends and family will join together for a Celebration of Trudie's life to be held at the Blair & Son Funeral Home, 15 Gore St. W., Perth on Saturday May 7th at 3:00 P.M. Those wishing are asked to consider memorial donations to the Ottawa Heart Institute or the Parkinson Foundation. Wearing of masks is strongly encouraged at the funeral home.
Arrangements are in the care of the Blair and Son Funeral Home, Perth.
As a courtesy to the Cowan family, the Pilon Family have created this memory page in order to notify Arnprior and area residents of Trudie's passing and allow folks to leave a message of condolence and support.