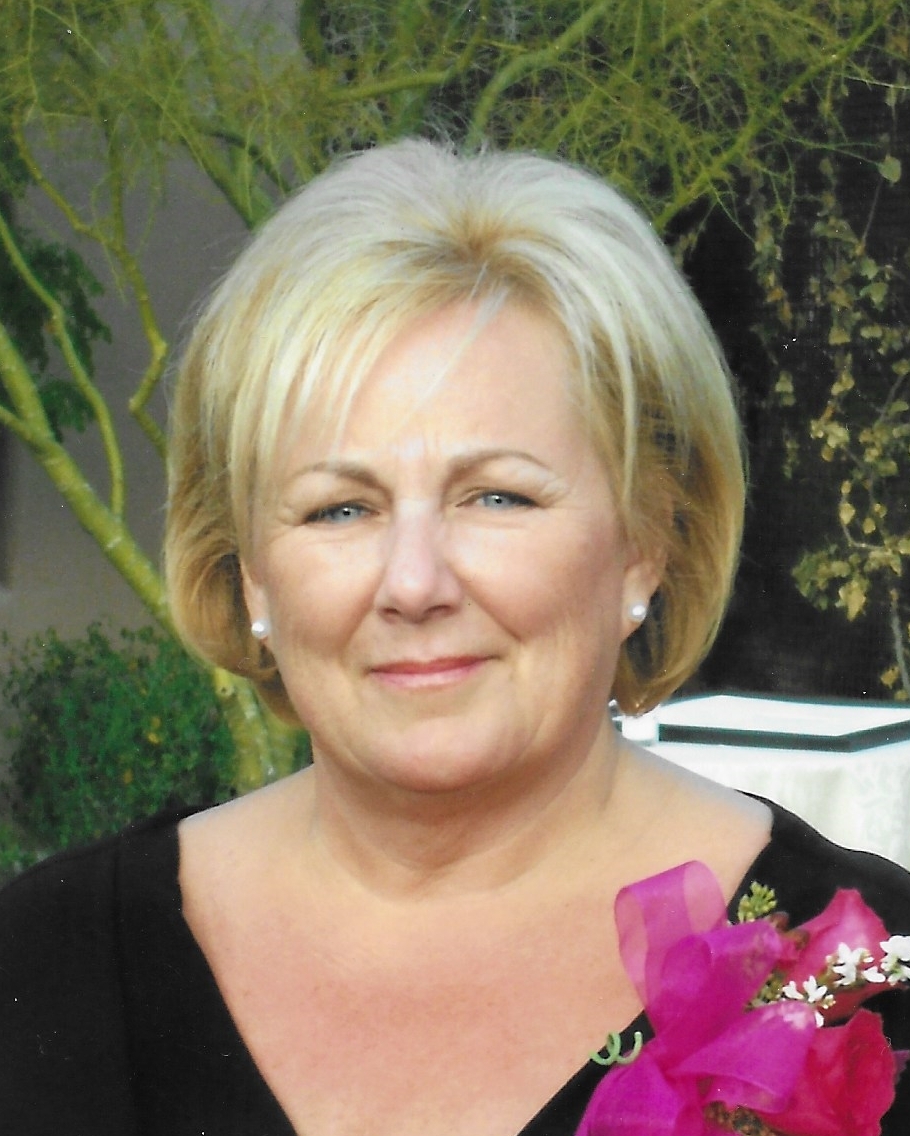 Debra Watson
(Doucette)
1957 – 2022
With great sadness we inform you that Debra Watson passed away on March 7, 2022 following a short stay in St. Joseph Hospital, Phoenix Arizona.
Born June 11, 1957 to Irene (Wall) and Omer Doucette, Debbie was smart, resilient, a great hostess and a respiratory therapist who loved to read, laugh and found joy easily in everyday living. Her drive for life was her beloved family, Peter, Shannon (Tim), Tanner (Kyrstin) and being the "best nana ever" to Amélie, Ava, Aubrey and Ames.
Debbie shared a special bond with her mother, Irene. Her extended family provided a 'thriving village" after the premature death of her father when Debbie was two. She had many happy memories with grandparents James and Celestine Wall and Aunt Sharon Larkin, other aunts, uncles and cousins.
She had a very competitive nature and will to win, playing or coaching sports and games such as euchre and especially Trivial Pursuit.
Her desire to care for others was exhibited at a young age, as a volunteer with the Arnprior St. John Ambulance. She went on to become a respiratory therapist and worked at the Ottawa and Salvation Army Hospitals in Ottawa; a career in which she thrived.
Her love of children was demonstrated through her leadership and involvement in children's ministries at Glad Tidings Church in Arnprior and Arnprior and Ottawa Region Little League.
People were drawn to Debra by her friendliness, commitment, focus and enthusiasm to address the challenge at hand. She was quick to highlight that the accomplishments she was acknowledged for were only possible through the support of the teams that formed around her.
Debra is cherished and survived by her husband Peter Watson, her children Shannon Raines (Tim) and their children Amélie and Ava and Tanner (Kyrstin) and their children Aubrey and Ames; her Aunt Sharon and Uncle John Larkin, sister and brother- in -law Darlene and David Fougere; many beloved cousins and special friends Donna Meek and Gail Cameron.
Friends are invited to join the family for a casual visitation at the Pilon Family Funeral Home and Chapel Ltd., 50 John Street North, Arnprior on Friday evening September 16, 2022 from 5:45 to 6:45 p.m. and where a Celebration of Debra's Life will follow in the Pilon Family Chapel at 7 oclock.
As an expression of sympathy, donations may be made to the Children's Hospital of Eastern Ontario or a children's organization of your choice.